Another Round-up...
Yup it's that time again. I get busy with stuff so forget to update my blog...it doesn't take much

So...what have I been up to? Well I have been zipping around in my little car, bless her! She's a dream, I am so pleased with her. I have gone on a couple of long drives to give me the practice, and on the motorway at night...now that's an experience for someone who has only been driving legally on their own for 2 and a half weeks!
Last week DBF and I went up to a place called Fountains Abbey which is approx 1.25hrs away from me. It was a lovely drive out, and the walk we did was wonderful, apart from a bit where we went into a wooded lane. The directions made out that it was only a short bit, but it went on forever, very narrow and oppressive, hardly any light getting through. It felt like a Tom and Jerry wood, y'know, passing the same piece of scenery 10 times over in a short period of time

The rest was great tho.
Yesterday we went up to Goathland, the village where Heartbeat is filmed in the North Yorkshire Moors. It was a fantastic walk, and a beautiful day. It was also an experience to drive up there. Nearly two hours of driving on a very busy A road, and then onto moorland roads where sheep won't move out of the way, and hills with 125 gradients. I really enjoyed it. It will bode well for when I drive up to the Lake District next week. I think I'm doing OK to say I've only had the car since 9th Sept!
Here is a picture of the village shops in Goathland, labelled as Aidensfield for the filming. They are actual shops but just keep the name up for ease of filming.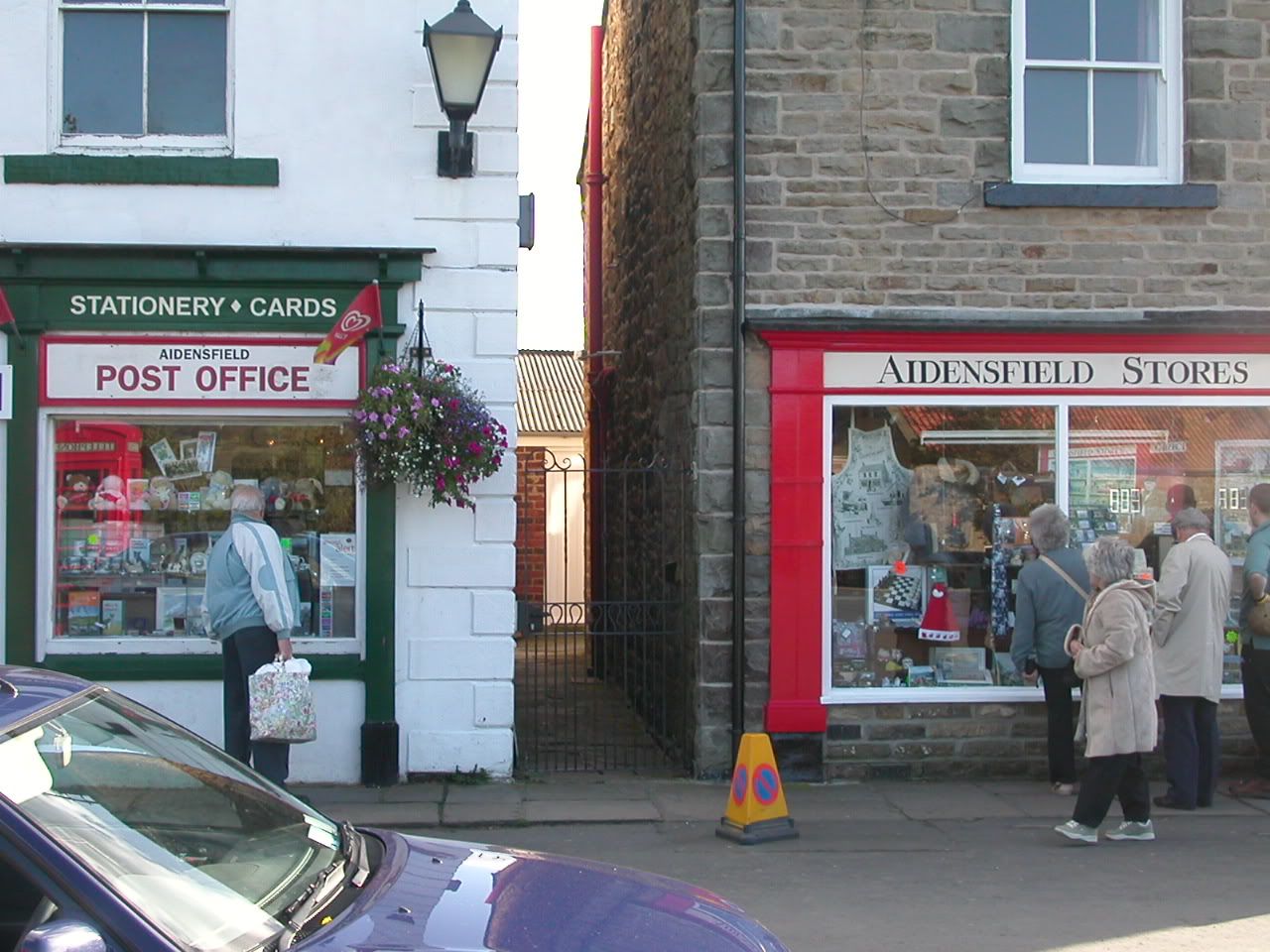 and here is a picture of the moors taken from a high point of one of them.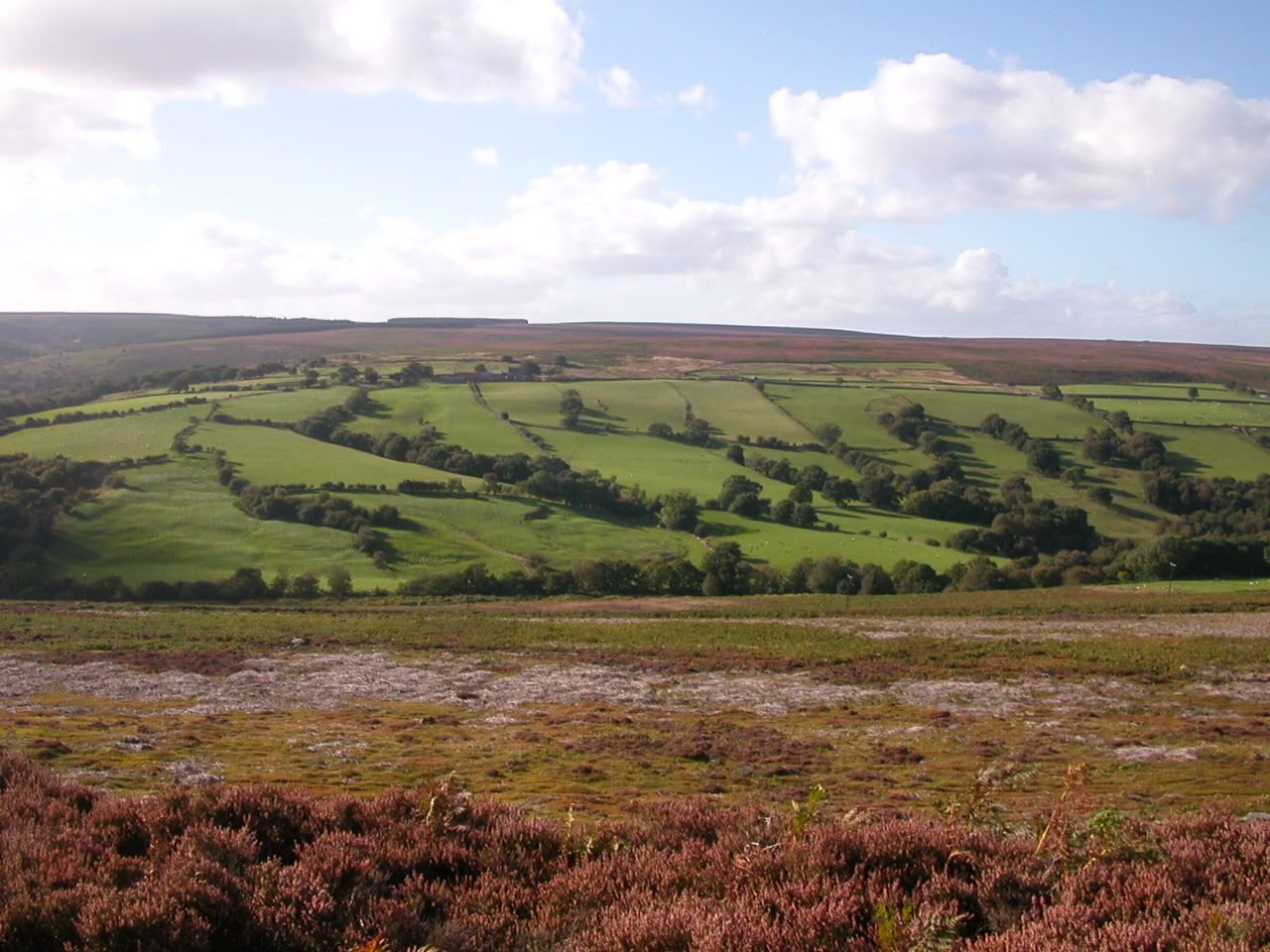 ---
Three circuit sessions, one training session at work, three walks and a game of squash today. Not too bad.


The same old same old. My driving confidence is growing every day. I haven't done the jobs I need to do in the house yet...but I still have two days left in the month! I went to see Pride and Prejudice and loved it...a must have on DVD. I am also looking forward to my jols next week, which leads me onto...

How I hate leaving her, esp since she seems to be having her phantom pregnancy again She always seems to have one at the time I go on holiday, just as if she thinks it might make me stay at home. I ring my friend up every day who stays with the house to look after her. It's worse than leaving kids behind!


I haven't touched alpine for the last two months. I can't be bothered. I am much more interested in smaller things. I have stitched four small designs lately that I have yet to take piccies of, and am nearly finished with another of a rabbit with balloons. I have also been knitting some cushions to go in my car. I have the back of one to finish. Then I have some new yarn to knit some gifts with.
I have also started a new stitching piece which I'll take on my hols and then take a piccy of when I get back.
Sorry for the rabbitting on...