I have a small HD!...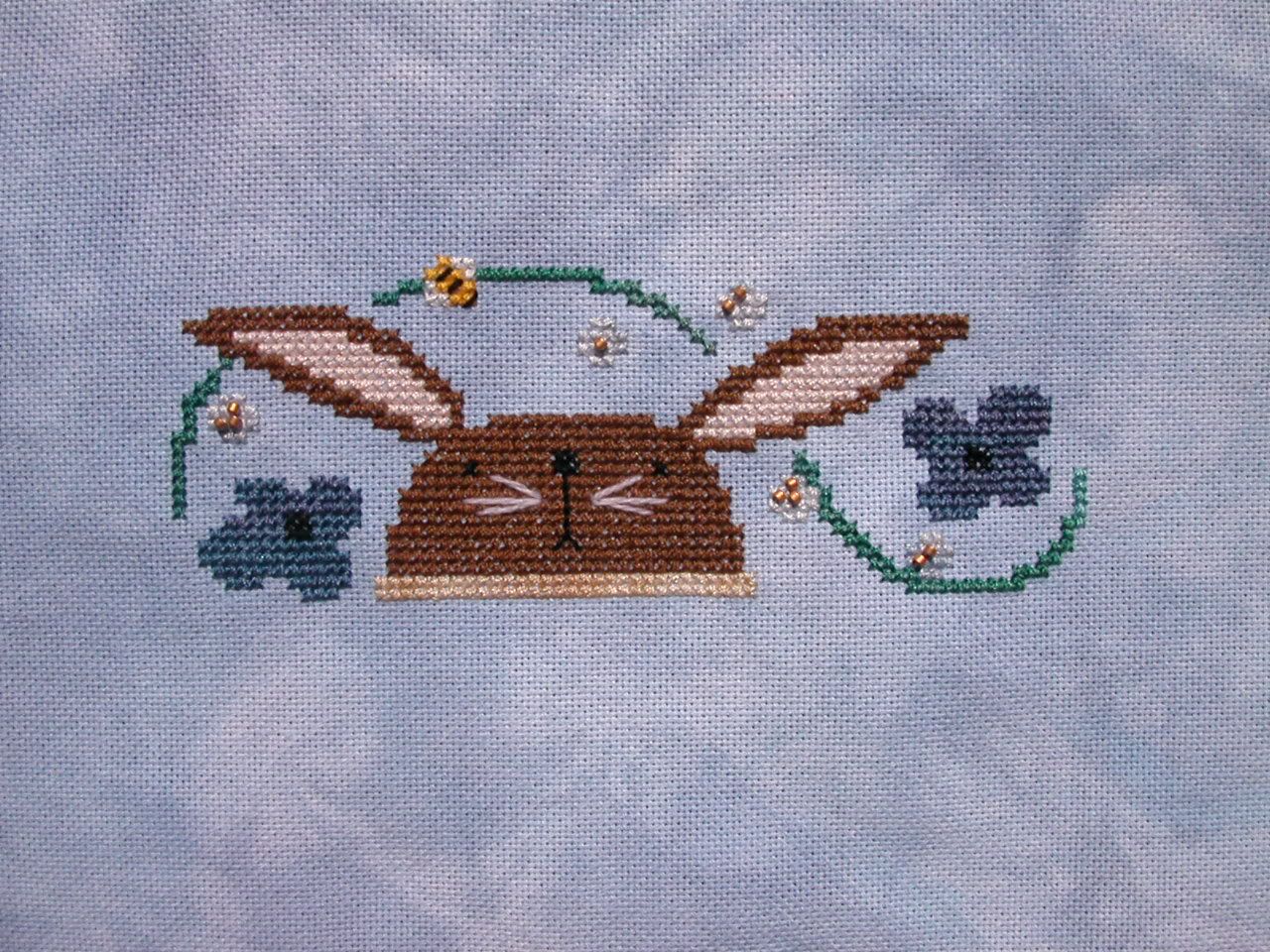 I finished this earlier today. It is Bent Creek's Flowers Zipper. I have altered it all! You can see the original
Here

I wanted to stitch this to make into a pillow to go on the parcel shelf of my new car, which is blue, so I changed the colours to suit. I also want to stitch it up for the house so will use the original kit and charm for that later. I added beads instead of french knots and used an Osark Sampler fun furry thread for the whiskers. I also changed the mouth shape, I thought it made it look more Bunny-like!
I used various silks from Dinky Dyes, NPIs, Carons, SnCs and plain ol' Dmc. I really love it. Now to find some suitable fabric to finish it up with!