A knitting hd!...
I finished my first poncho. I know I said I was gonna start next week, but the call from the scrummy yarn was louder than the stitching!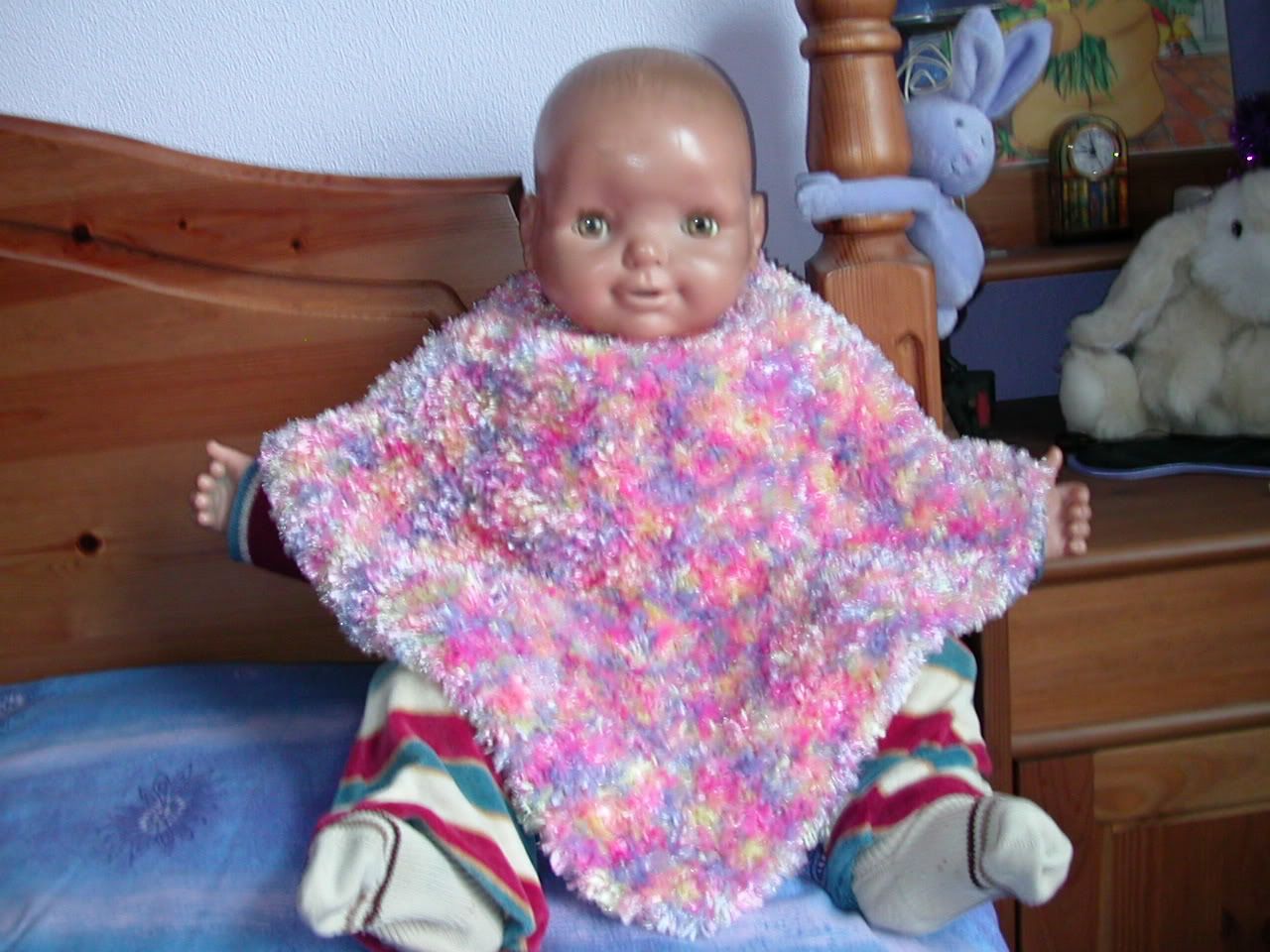 I apologize for the blurriness...the camera did focus, but I think as it took the picture, the lighting and all the colours drove it mad!
This is for a 1 year old and the model, since I have no children of my own, is my very old doll John (named after my Granddad). No-one else likes him they think he is creepy, but I love him as he holds special memories for me. Under the poncho he is wearing an outfit that my little bro used to wear, just before he had a stroke at 3 months and it was always my fave. When he grew out of it I blagged it for John!
The poncho is knitted in a pink multi shimmer type yarn on 4.5mm needles, and it took 3 50gm balls. It took about 10hrs to complete.
So...one down...two to go...