Strictly Come Happy Dancing...
I have finished another M Designs letter. This time 'A' for my DBro. I started it this week and finished it yesterday. It is stitched on SMF Dragon Moon © 32ct lugana using Dinky Dyes Daydreams © silk.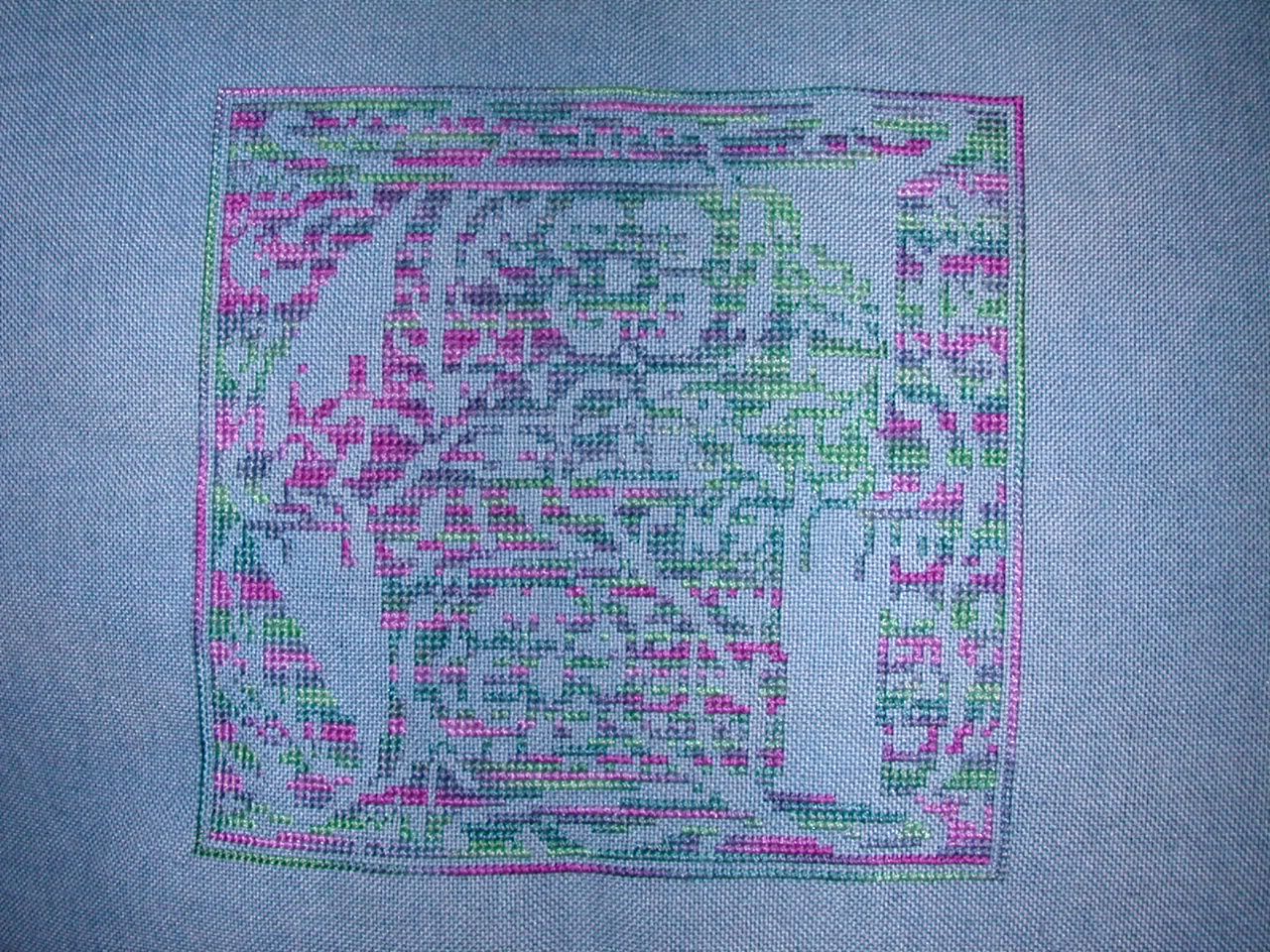 I don't know why the fabric always looks a bit weird on the photos of these letters, maybe there is just too much going on!


---


on another note...Strictly NOT Dancing...
I went back to fracture clinic today and when the pot was taken off my foot, it revealed a lot of bruising still, together with soreness. Bad news is they re-potted it, good news is, I begged for a smaller pot and they gave me it. So still no driving, work or exercise, but at least with my 'trainer sock style' pot on I can scratch my leg when it itches...