A couple of knitting hd's
About a year and a half ago I started to knit a baby cardigan. I can't remember who it was for but I didn't finish it. I knit a sleeve, the back and one front. Two days ago I decided to finish it so I did!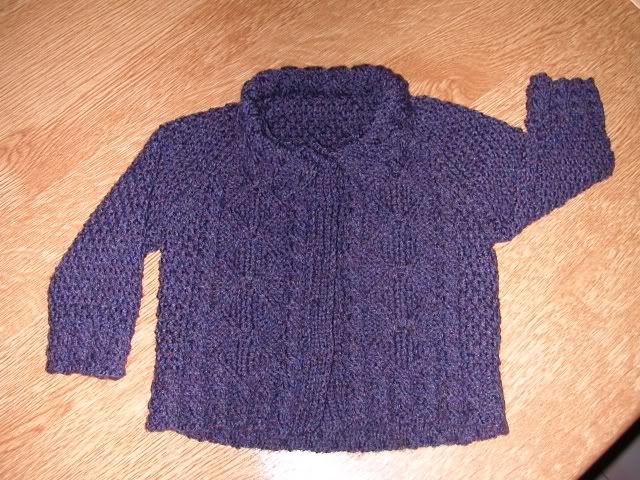 As I put the yarn away (which is a DK on the cone, Branwell I think) I found a little twinset and bonnet that I had made a similar length of time ago. It is for a premature baby. I intended to donate it to a local hospital but never got around to putting buttons on it or ribbon on the bonnet. So as the cabled cardigan needs buttons too, I should pay a trip to the haberdashery!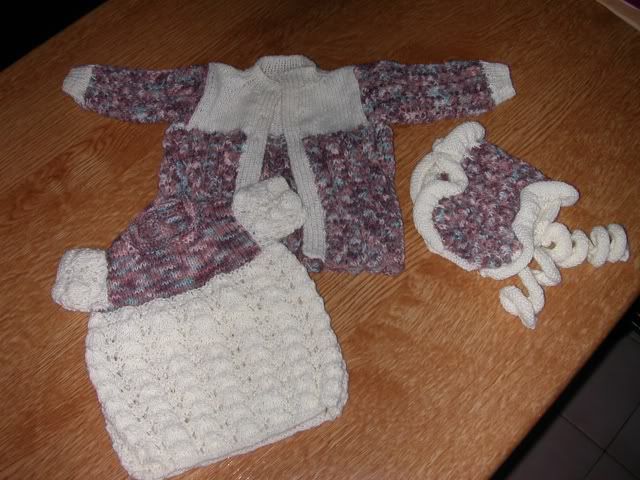 I also found a jumper that only needs sleeves so am onto that now and should HD that in a couple of days...