A Couple of Happy Dances!
I finished this map of the Lake District for a pressie for DBF, thus couldn't blog about it!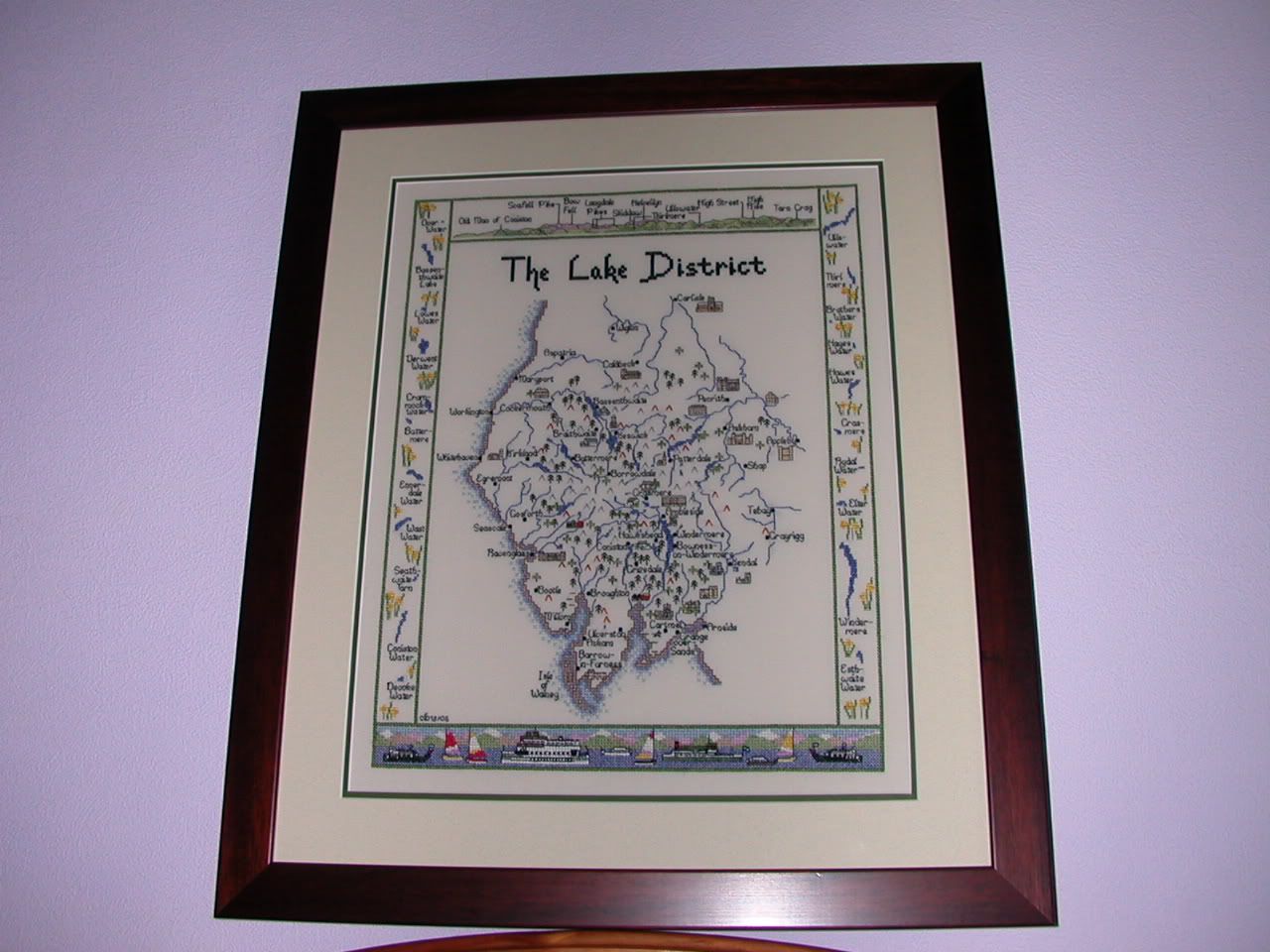 As usual, click for a bigger picture. You can also see a close up of some of the details on the map Here
The little mark above the word Windermere represents my crutch 'cos that's where I broke my foot, and the blue blob near the word Ken (for Kendal) represents the hospital where I was treated! DBF loved this, and had no idea he was getting it as a pressie. (We live in separate houses at the mo, so he will have it to himself for a while)
Onto the next one...
I converted Lavender and Lace Celtic Autumn (c) to colours I thought more fitting of the Autumn season. Here she is!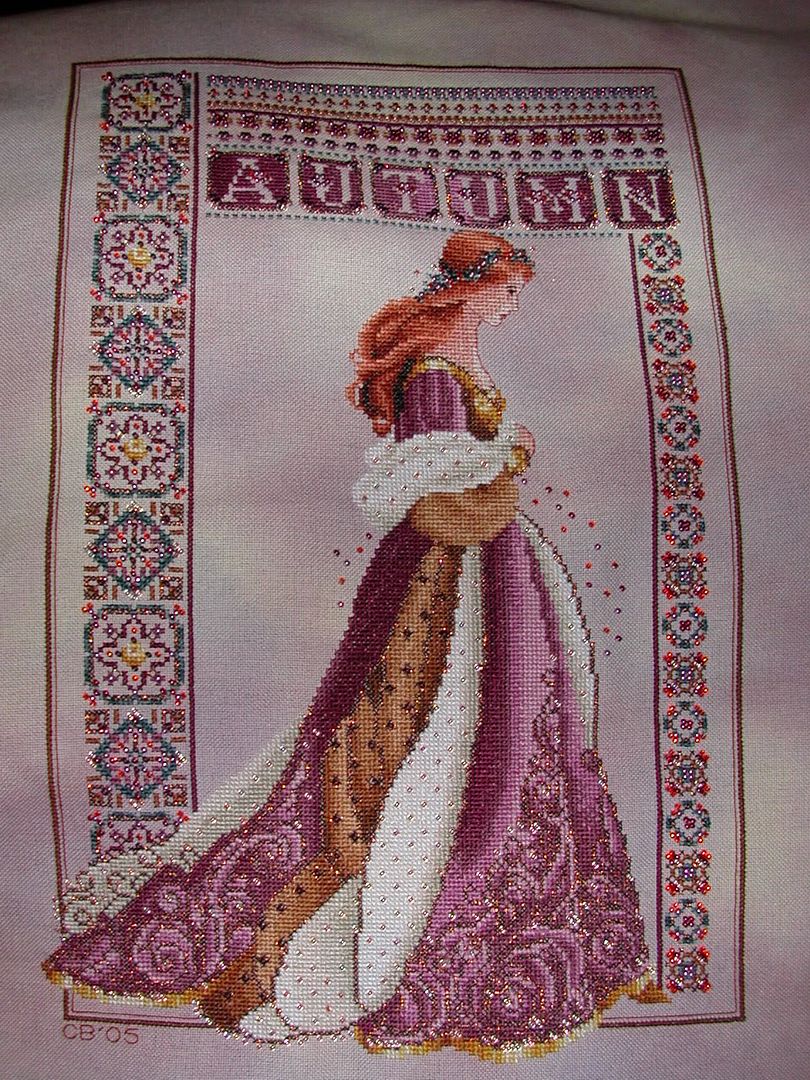 I am really pleased with the finished result. She will go with my Celtic Spring (c) and the other two seasons when I stitch them! I will frame them at the same time as I would like matching frames.
I have now started a rabbit sampler at DBF's and have picked up TW's Castle Sampler(c) which I have as a nearly finished WIP.
Happy stitching everyone!