A New Year and a New HD!
I started this last night and finished it this afternoon. It is stitched on an afghan cloth which has 24 squares to stitch on. It took approx 10hrs in all which included picking the colours as I went along :lol Nothing like being prepared!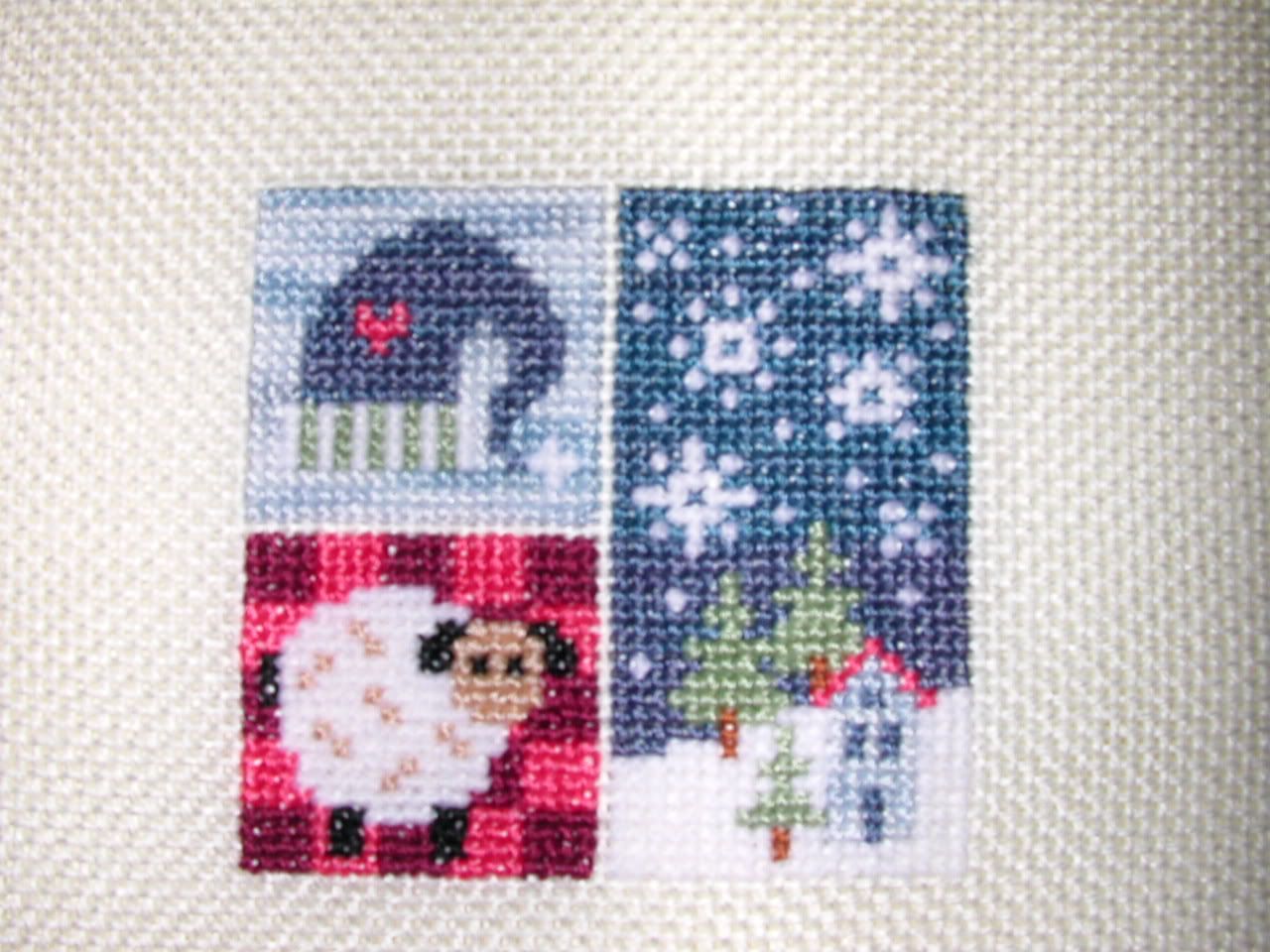 It is the Lizzie*Kate Flip-it for January. It has a single row border to go around it but I can't decide on the colour yet. I am planning on stitching the word of the months in the squares next to the Flip-its so will stitch the border in whatever colour I stitch the month name in :) The snow, snowflakes, sheep and hat trim are stitched using a fuzzy floss from Ozark Sampler. I am leaving the charms off since it will be a throw when it's done.

I'll be posting a review of 2005 in a few days...til then...Happy New Year to you all!!!!