A little HD!...
I attended a UK GTG on Saturday, held at Kitty's house. It was lovely to catch up with everyone, and meet new people.
Our gracious hostess gave us all a kit to stitch up a sampler. I got first dibs at the colour choice and picked out the Plum and Black Cherry theme. I wasn't disappointed. Here is the finished result...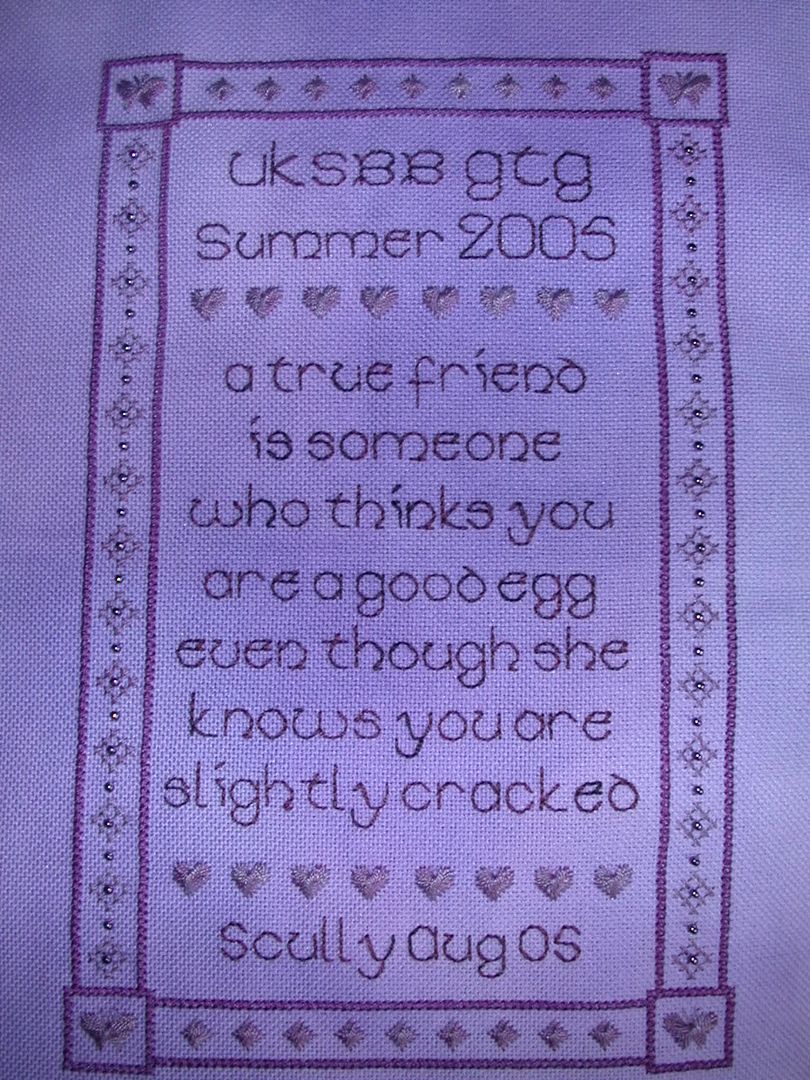 ---
and another...
I finished a Perfect Pets design on Sunday. It is called Give Us a Cuddle and features some of the small furry characters from Perfect Pets.
You can see it
Here

You can also find out about the Perfect Pets
here
They are just so cute!