The Samplers...
Onto the samplers that I have completed over the last year


Shepherd's Bush Love Letters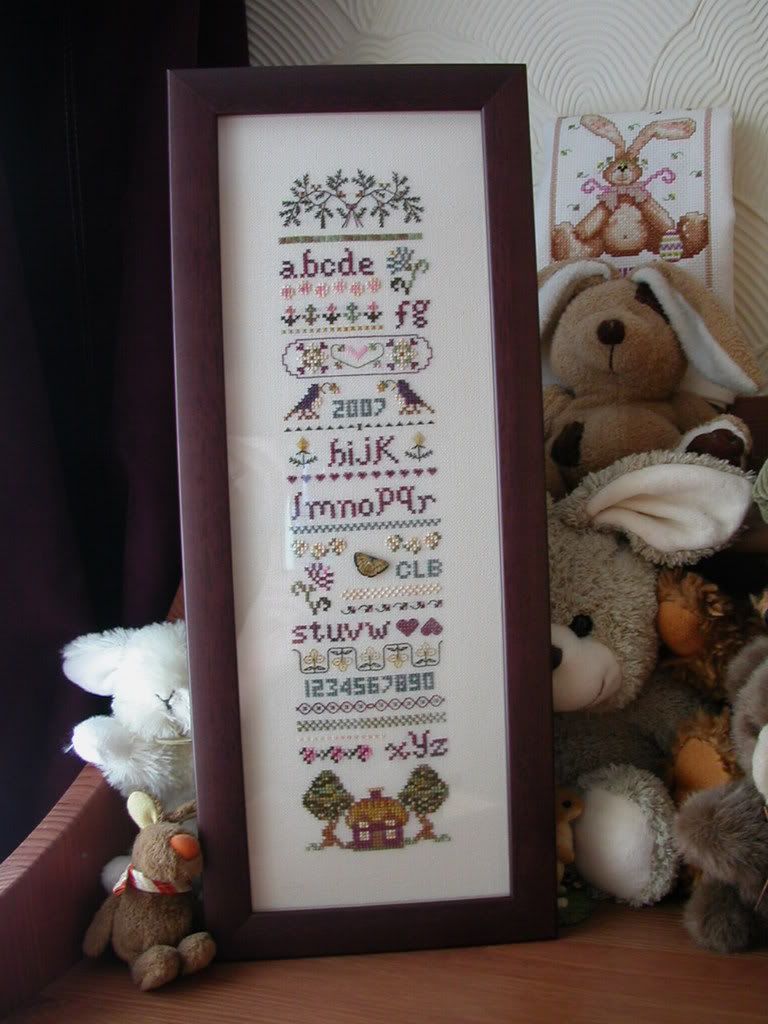 Lavender Wings Saturday Sampler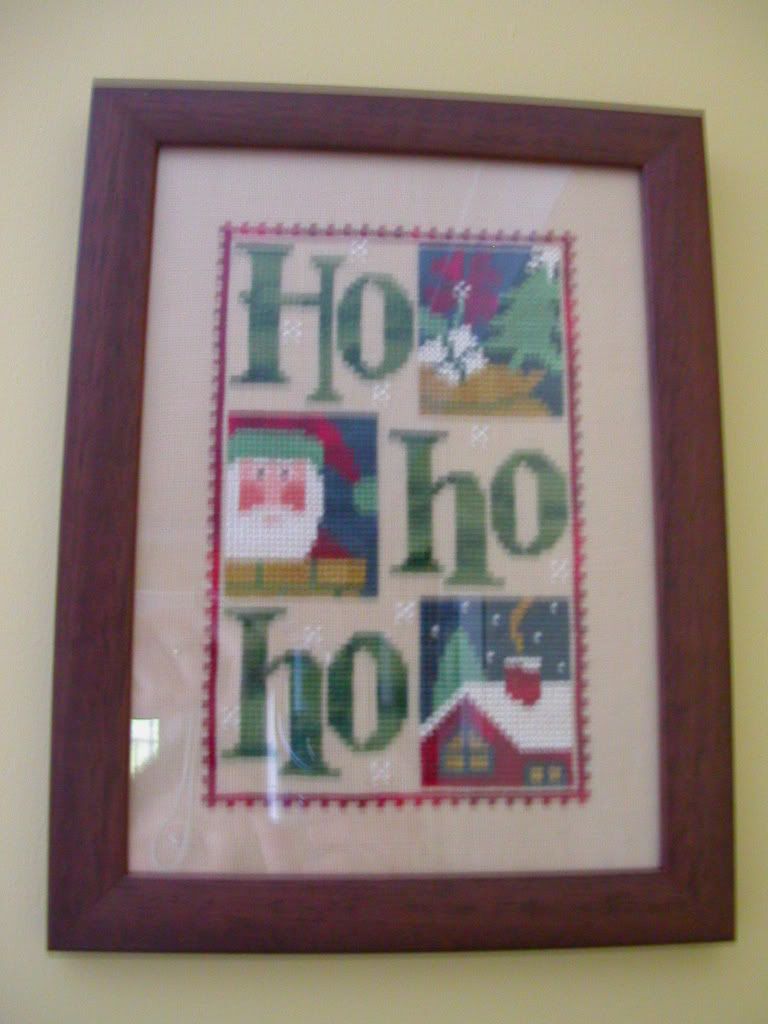 Lizzie*Kate Ho ho ho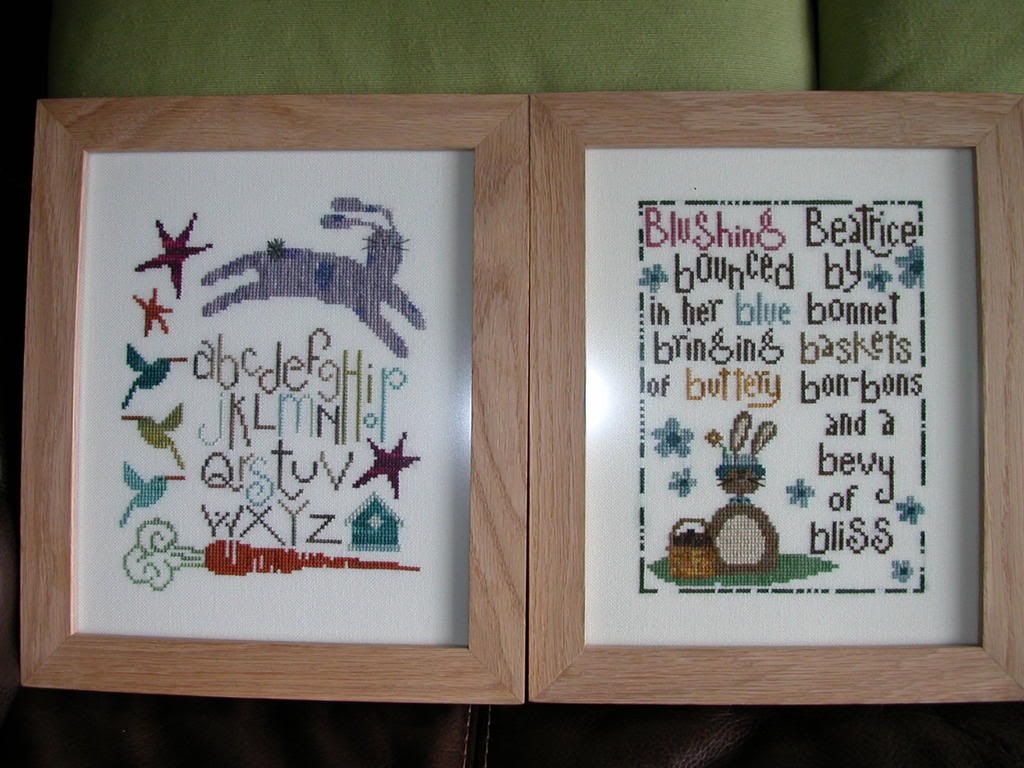 Bent Creek Hip Hop and The Trilogy Beatrice Tongue Twister


Just Nan's 4 Wishes (click pic for non pixelated pic!)


LHN Morning Berries. Again Click the pic!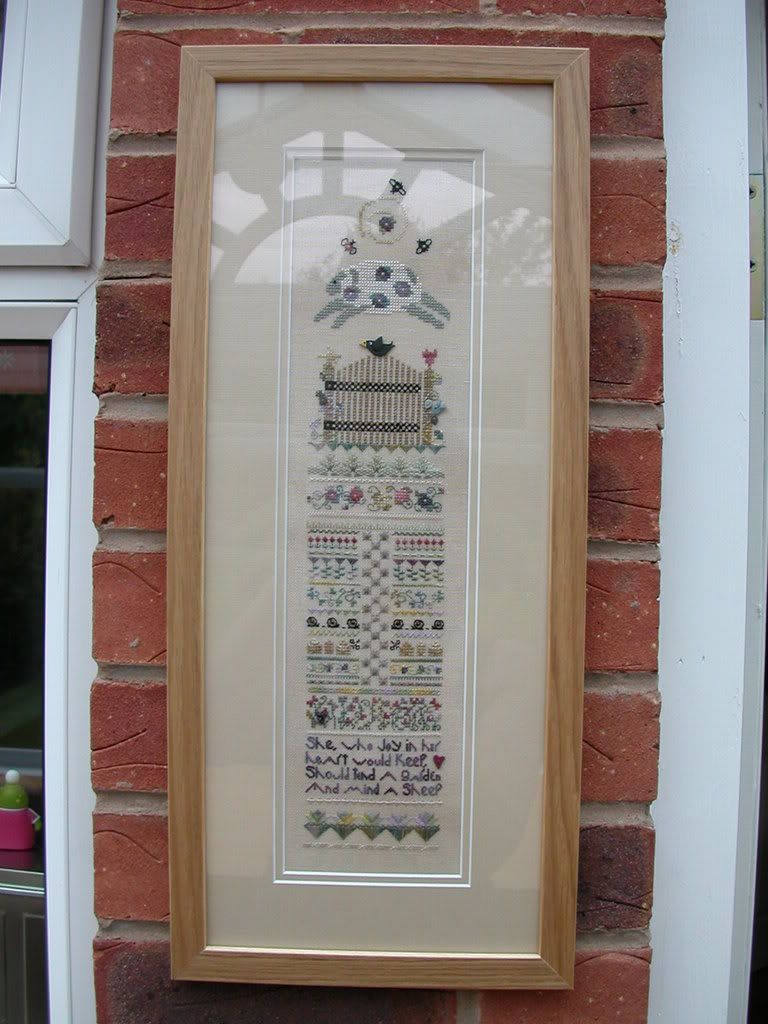 Shepherd's Bush Garden Gate Sampler
and then one I finished and hour ago.....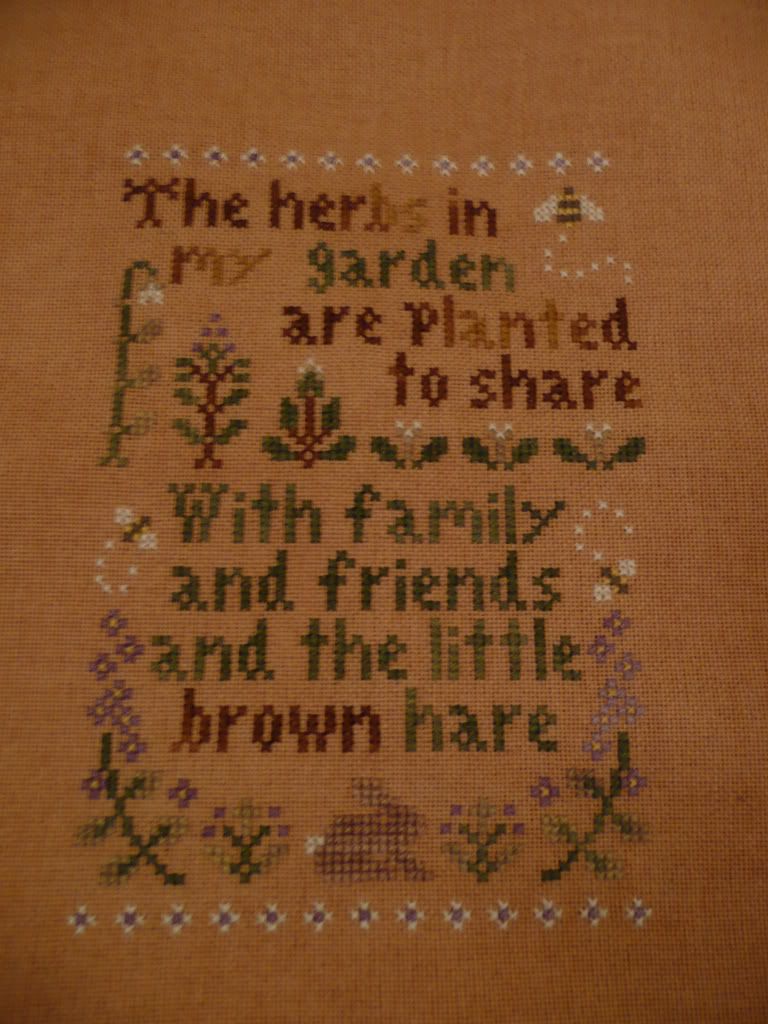 LHN Herb Garden. I dyed the fabric with Tesco tea bags! I was really pleased with the results. I changed the DMC to similar Crescent Colours as in LHN Morning Berries. I'm now going to make a start on L*K Christmas Flip-its......