A finishing frenzy...
Since my last post I have taken photos of some recent finishes. I stitched some little tote bags for the daughters of two of my friends for Christmas. They are from Charles Craft
The natural coloured ones are for a 7, 6 and 4 year old and the denim one for a 5 year old. They were all stitched using various threads from GAST, GAST Simply Shaker, WDW and Six Strand Sweets.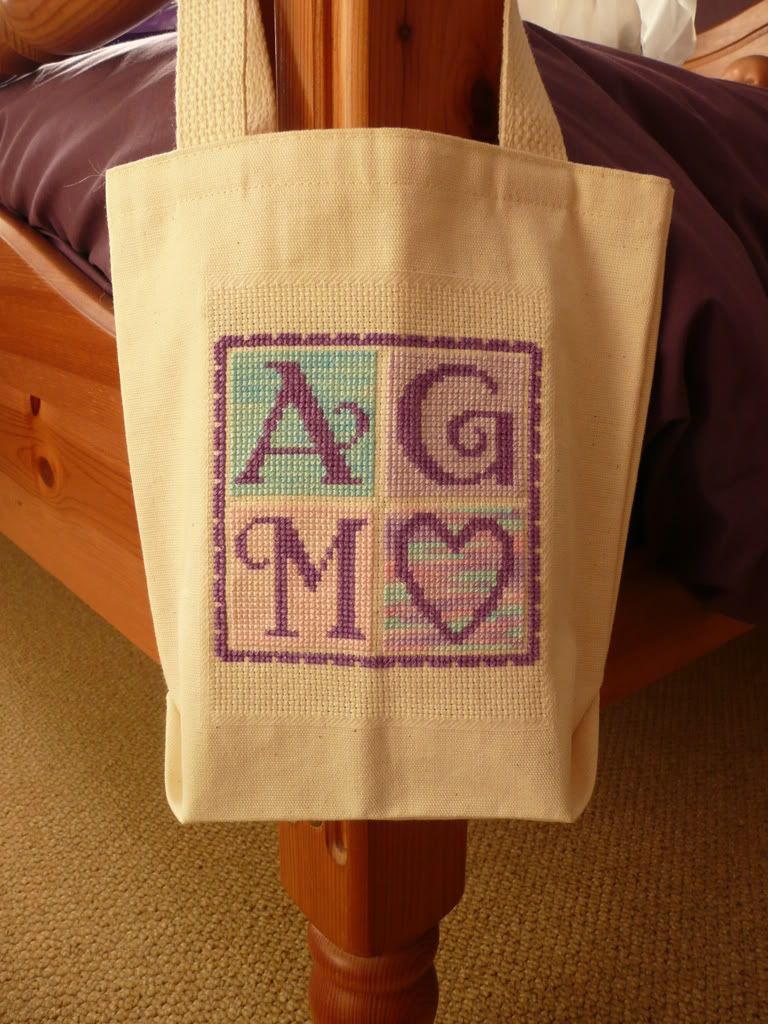 This is the 7 year olds. Her favourite colour is purple so that's why I chose the colours. I also bought some books to go in it, as I did with all the girls. The other bag with the purple border is for the 6 year old as she too liked purple but also liked yellow. The pale colours were chosen for the 4 year old as she liked pink! They are all quite head strong and know what they like! They didn't take long, about a week each. The letters I used are from Lizzie*Kate's A-B-Crazy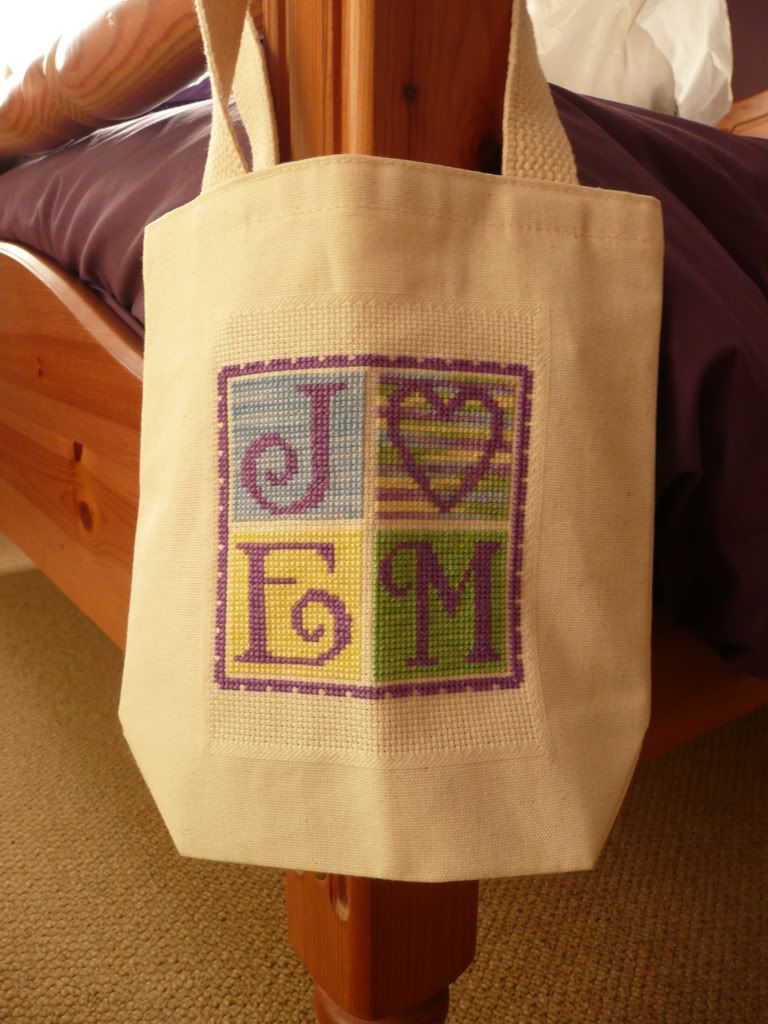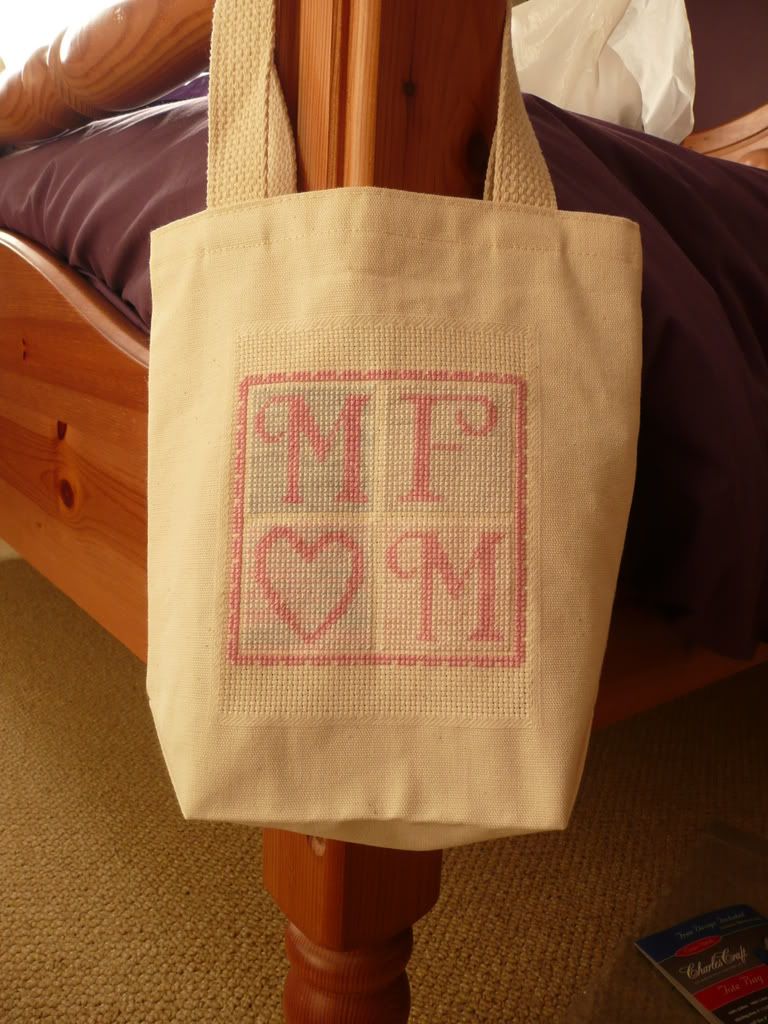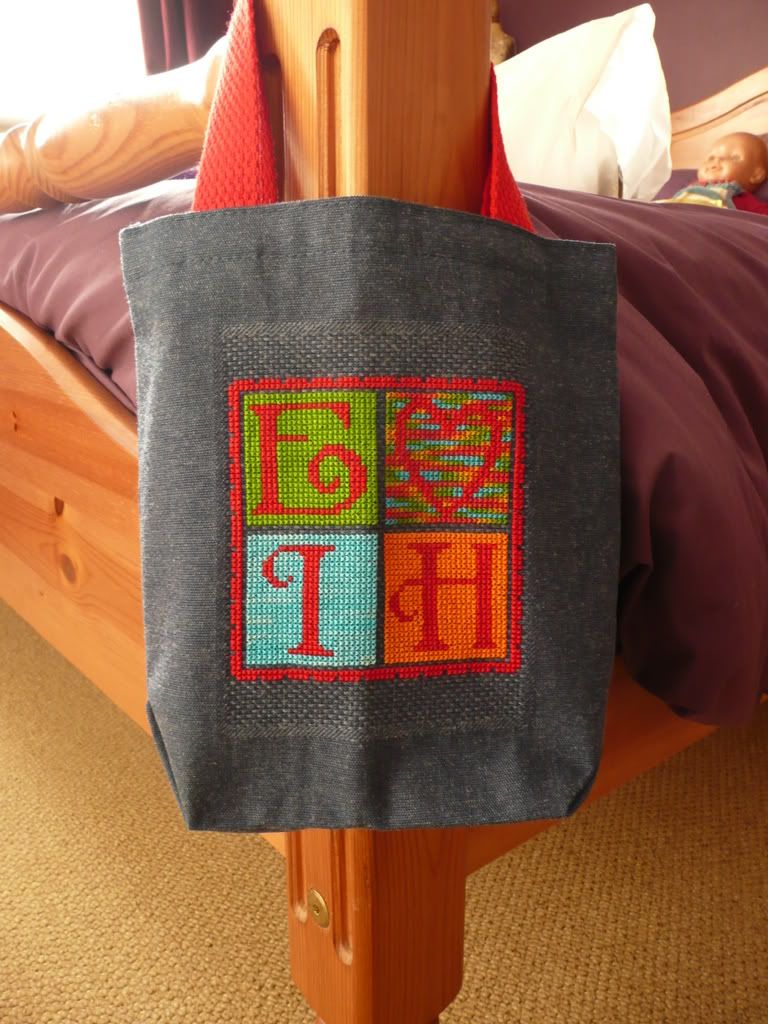 They were all stitched between the middle of October and second week of December so I did leave it a bit late to decide to make presents for people! I then bought the new Country Cottage Needleworks Garden Party series. I really like these designs and as I already have a set of Crescent Colours threads, I knew I would like stitching them. Being from England, I didn't want to put Ladybug so I altered the chart to say Ladybird. I did also sub out the spot colour to a black rather than the brown colour supplied in the kit. They are stitched on 28ct lugana and I hope to back them all in some fabric that co-ordinates with the borders and hang them in my downstairs WC on a pegboard.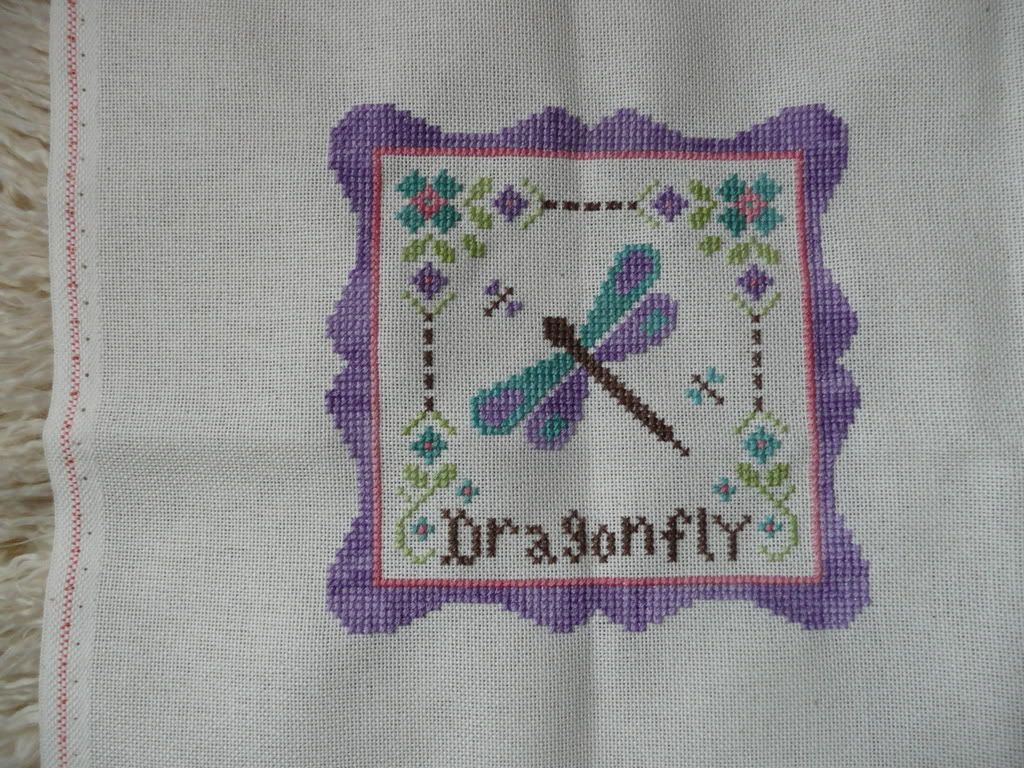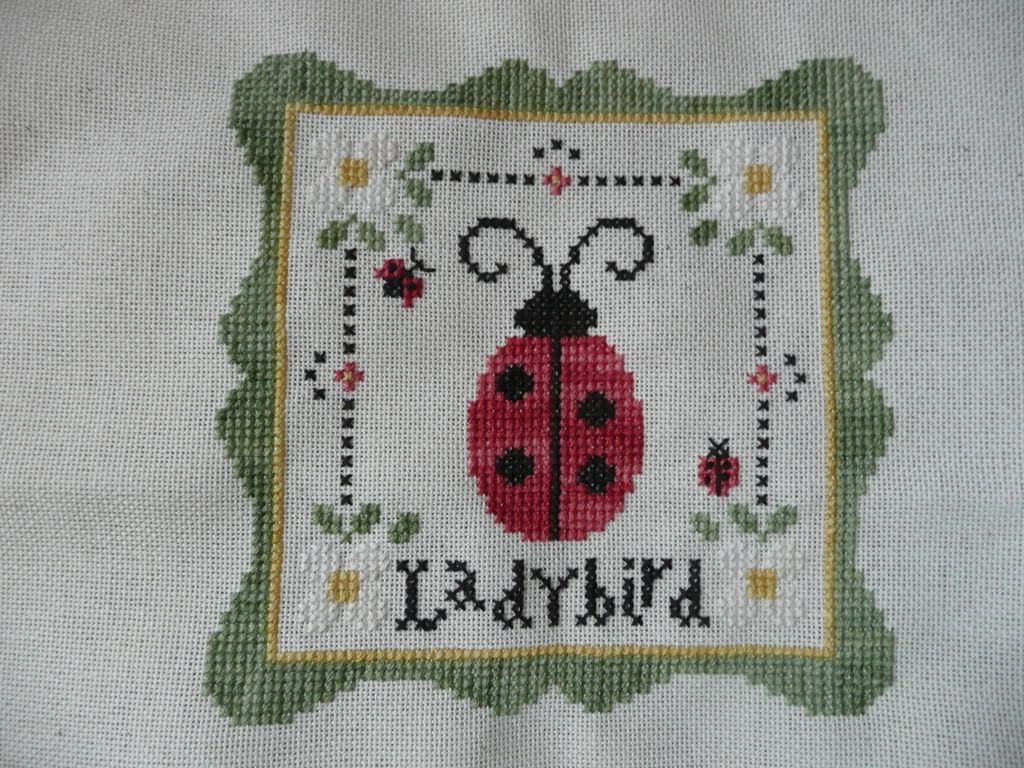 Excuse the creases!



Then, once I had finished those (I have the other two on order) I decided to finish a baby cardigan that I had started years ago and never finished. A girl at work had a little girl on 4th Jan, so I am giving it to her. The body was knit in one piece until the stocking st and I knit the sleeves on DPNs to avoid the seam. This worked really well as they were drop sleeves, you just have to swap back to straight needles when leaving the marker for the sleeve extension.
I am caught back up with my knitting bug. It's down to buying some Knit Picks Harmony Needles from Get Knitted I love Get Knitted, they always parcel things up in a great way, and I also adore the DPNs.They are sooooooooo smooth and a joy to knit with.
Then thanks to a post on Ravelry, I was introduced to The Knitting Goddessand I bought some lush sock yarn from there. It can be seen in my Ravelry stash page.
Well I've rabbitted on for a while so that's all for now folks...I'll talk about my latest obsession another day...